We are
Musicians
Creators
Geeks
Parents
VioDance
We are Becky & Davor. We make videos and covers of your favorite music! We love all kinds of music, especially TV and movie soundtracks and VGM (videogame music). Want to  know more about us? Keep scrolling!
We are a married couple living in Madrid (Spain) with our beautiful toddler Mia.
If you don't know us yet, Becky is an arranger, violinist and multi-instrumentalist, and Davor is a producer, arranger, and (ex) DJ. He also takes care of recording all of our videos and editing them. From time to time he will also do some CGI too 🙂
We have our own home studio with a recording booth (built by ourselves) where we record all of our instruments for our covers. All the editing, arranging, mixing and mastering is also done by us. We are kind of jack-of-all-trades (masters-of-none lol).
We are geeks of some sorts. We've always loved playing video games and watching Sci-Fi and fantasy movies and series, thus we really enjoy making covers of all these genres and Becky loves wearing fun costumes for our videos.
Our life motto is you are never too old to learn how to play an instrument, to play video games, or to follow your dreams!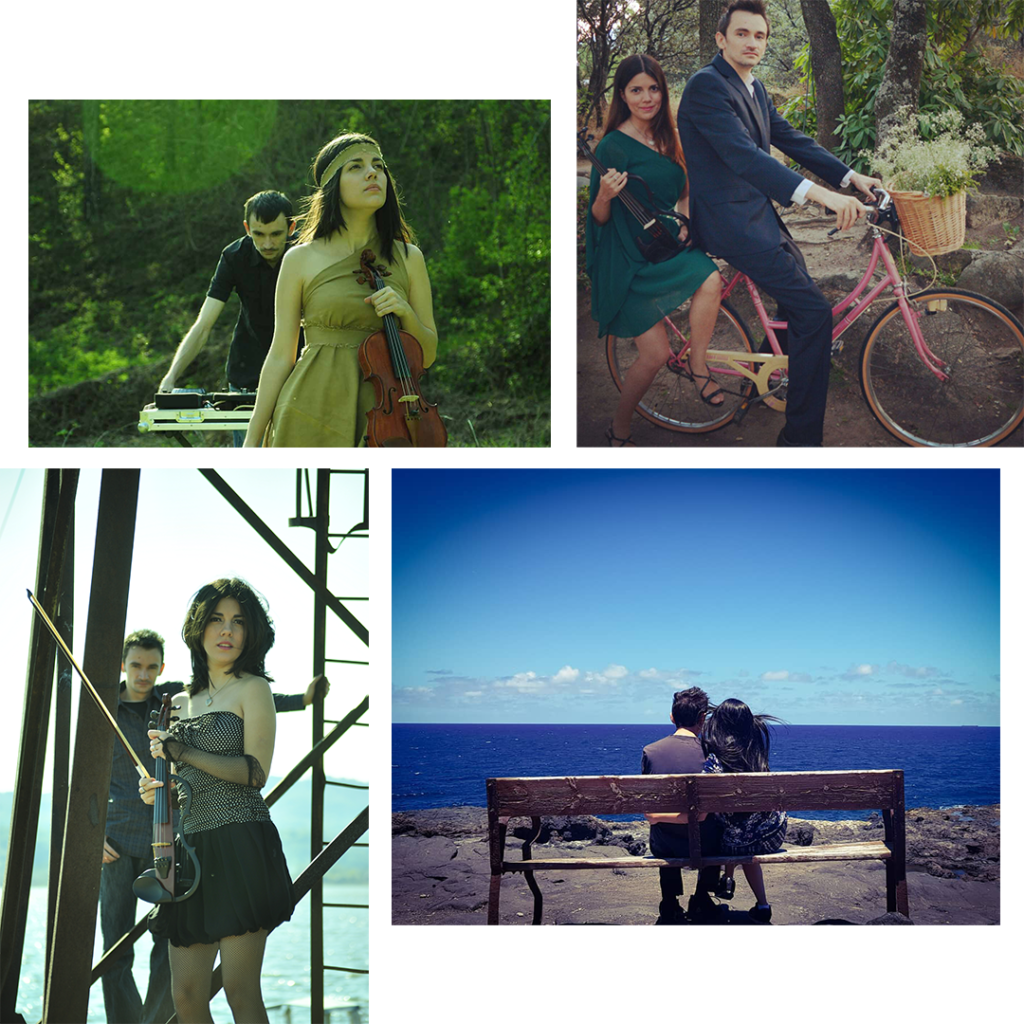 VioDance Videos & Music on
Check our YouTube channel for awesome videos and music. We try to upload new content at least once a month. Don't forget to hit the subscribe button and join our community there!
Montly listeners on Spotify
Covers and original music
Would you like to support us further? Join us on Patreon and you will get monthly a Patron-exclusive "One-Take" cover with violin and other instruments, as well as behind the scenes, bloopers and other unreleased material!
We started our Patreon page back in May 2020, not only as another source of income, but also to create a more personal bond with our followers or "Patrons". 
You can subscribe for as little as €1 a month (or $1, depending on the type of currency you use) and you will get some previously unreleased and exclusive material (videos, pictures), you can also make recommendations on what you want us to cover next (on Patreon or on YouTube), and you will enjoy once a month a One-Take cover with violin and many different instruments from our home studio. 
We leave you here a snippet of one of our "One-Take" multi-instrument covers.
Are you looking for the sheet music from one of our covers? We sell most of our arrangements through musicnotes website for solo violin, or with piano, harp or string quartet accompaniment
The violin can also be a very fun instrument to play! If you feel sometimes that it`s a "chore" to practice the violin, or if you are tired of playing only classical music and would like something different, look no further! We want to share with you some of our arrangements so you can have fun while playing the violin! 
We offer sheet music for a lot of genres: TV and movie soundtracks, VGM (Video Game Music), pop, rock, wedding music, modern and old music. Also some of them can be played if you are a beginner, and as you progress in your violin skill level you can pick a more demanding piece (some of them can be very tricky to play!)
We hope you have fun learning them all!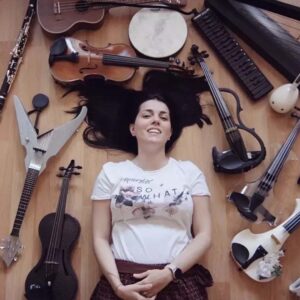 Many of you have asked us how many violins we own, and what are their brands. At the moment of this post we have seven violins: some are made our of wood, others in special materials like carbon fiber; acoustic, electric, 4 or 5 strings…
Read More »
We love hearing from you!
Write us for business inquiries, suggestions for our next cover, comments, etc.